5 Things Cosmopolitan.Com Taught Us About Relationships This Week
PUBLISHED ON March 05, 2015 | STAFF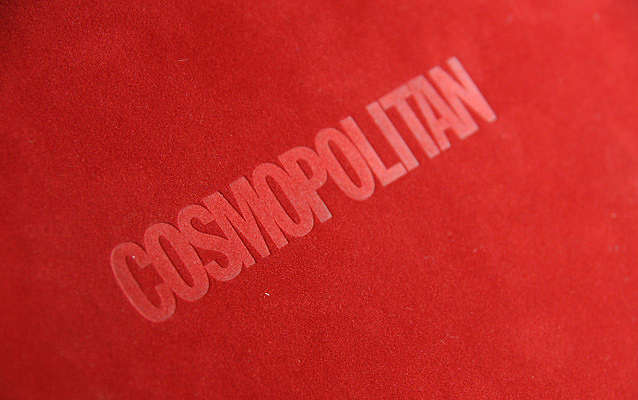 https://www.flickr.com/photos/brandbook/
This week, the staff of Dream Lover found interesting articles, videos, and advice from the "Sex and Relationships" column on Cosmopolitan.com. Here are the top 5 things takeaways that we learned, loved, and didn't agree with.

1. Getting "Dumped" Over Text Can Be Life Changing
On March 4th, Eve Sturges wrote a blog "Why I'm Grateful For The Guy Who Dumped Me Over Text". At first glance, we were appalled that a person could be so manner less as to cut off their girlfriend in such a cold way. After reading the entirety of the article, and finding that they had only spent 24 hours together before getting naked, things were put into perspective. Honestly, we're surprised she even got a text back from the guy! Nowadays, most guys who hit it and quit it don't even bother saying bye.
What filled our hearts with love: She used this situation to date herself for 2 years and focus on her well-being which was empowering to read.
What broke our hearts: Technically, there was no relationship to begin with. Sleeping together after 24 hours makes it seem more like a prolonged one-night stand. Either way, the guy was wrong to manipulate her, but he didn't really dump her. He got what he wanted, and was done.
tumblr.com

2. How To Get Advice When You Know The Answer
On March 4th, Logan Hill answered a question on his relationship advice column Ask Logan that we found...odd. "I'm Scared Of What My Boyfriend Will Do If I Break Up With Him" in a nutshell is a girl who is terrified of leaving her deadbeat boyfriend who doesn't let her text because he hates how her thumbs move, goes to the bars to escape the fighting and has already basically "reconnected" with her old crush. Logan responded back giving her awesome advice, but it's basically the same advice anyone else would give. LEAVE.
What filled our hearts with love: Logan was very sensitive to tell the woman he was "very worried" her, and that it wasn't as complicated as she thinks to fix her situation.
What broke our hearts: I thought the guy was terrorizing the girl. She describes that he broke things around the house when he was drunk...once. She texted her friends, who called the cops but I doubt this guy was really dangerous, seeing as she has the freedom to escape to the bars. After three years, she owes it to him to tell him the truth to his face, and if she's really scared have some friends present when she kicks him out.
tumblr.com

3. This Touching Video Melted Our Hearts
youtube.com

On March 4th, Cailtin Scott wrote the piece "This Stunning Video Proves Once and for All That Love Has No Gender, Race, Religion, or Disability," from the website LoveHasNoLabels.com. The video is filled with skeletons who hide behind a screen and then reveal themselves to show that love is love, and no matter what your background, preference, or disability is you are capable of loving whoever you want. The real touching part is seeing the audience's reaction.
What filled our hearts with love: It's such a touching 3 minute video and we found ourselves holding back the tears!
What broke our hearts: In the year 2015 people are still having to fight discrimination for being who they actually are. Everyone should be able to love whoever they want, and it shouldn't move us to see other people accept others for being who they are.
tumblr.com

4. Tinder Plus Will Discriminate Against 30 Year Olds
On March 3rd, Rebecca Rose posted the article "Dating On Tinder Will Be Cheaper If You're Young." Tinder Plus cost $19.99 for users older than 30, while it costs $9.99 for people who are younger than that. According to Business Insider, sources from Tinder says the price discrepancy is due to the fact that since younger users have less of an income, they get a bit of a discount.
What filled our hearts with love: Tinder Plus has cool new features like the Passport and Undo and Unlimited Likes. Read our review Tinder Plus Is A Game Changer on why we love it.
What broke our hearts: Isn't it age discrimination to have people over the "wrinkly age" of 30 have to pay an extra 10 bucks a month for a dating app? At least it's cheaper in the U.K. than the U.S. where it's $6.50 for users ages 18-27 and almost $23 for anyone over 28.
giphy.com

5. Reasons Why You Should Risk A Perfectly Good Friendship
On March 3rd, Lane Moore shared her post "The 12 Best Things About Dating a Guy You've Known Forever". This list included reasons such as "you will never have more fun falling in love with someone", "you can talk to him like a friend" and "he already knows the reasons you are sometimes a super-sad pile of anxiety."
What filled our hearts with love: Falling in love with a person who you've known forever is a great feeling, because everyone knows that the best lovers start off as friends.
What broke our hearts: What happens when the fairy tale is over? Not only will you have lost the one you were in love with, but also a friend. From a personal stance, it's an easier way to go, but it can seriously damage the friendship you had before.
photobucket.com
FIND A
DREAM LOVER
MESSAGE
Text directly with your Dream Lover using your own mobile phone.

TALK
Talk one on one with your Dream Lover using your own mobile phone.

SHARE PICTURES
Receive photos and media from your Dream Lover on your own mobile phone.
Like us on Facebook if you are chasing love in the 21st century
LIKE DREAM LOVER ON FACEBOOK
MORE ON DREAM LOVER