A Few Good Men
PUBLISHED ON January 26, 2015 | STAFF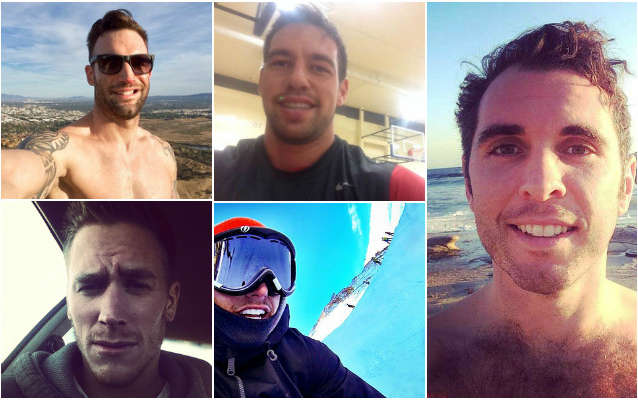 Andreas is great at giving advice and listening to your problems! He also has the inside scoop on all the hot spots in San Diego. Not to mention, this Greek has a passion for fashion, yoga and traveling.


Tyler Nixon leads a fun, extreme and active lifestyle! He enjoys snowboarding, rock climbing, surfing...you name it! He's also skilled in photography and is an avid traveler. Watch the video!


Richie Black is a talented photographer. As if that's not cool enough, he also custom paints cars! Fun Fact: He graced the cover of Playgirl magazine.


Took my bat mobile to work today. She is a sexy #beast #purty pic.twitter.com/A5drSdjNTd

— johnny castle (@thejohnnycastle) October 8, 2014
Johnny Castle is a hilarious guy who enjoys working out! This Italian also loves motorcycles, playing basketball and watching sports.


Alex Legend is all about the music! This inked music producer plays the guitar, and loves working on his fitness. Check out those tattoos!


With their fascinating and exciting lifestyles, the conversation will never be boring. These men are ready to talk fitness, sports, traveling, and more! It's no wonder they are the first of the Dream Lover men. Welcome aboard, guys!
FIND A
DREAM LOVER
MESSAGE
Text directly with your Dream Lover using your own mobile phone.

TALK
Talk one on one with your Dream Lover using your own mobile phone.

SHARE PICTURES
Receive photos and media from your Dream Lover on your own mobile phone.
Like us on Facebook if you are chasing love in the 21st century
LIKE DREAM LOVER ON FACEBOOK
MORE ON DREAM LOVER