All Is Fair In Love And War On Twitter
PUBLISHED ON February 27, 2015 | STAFF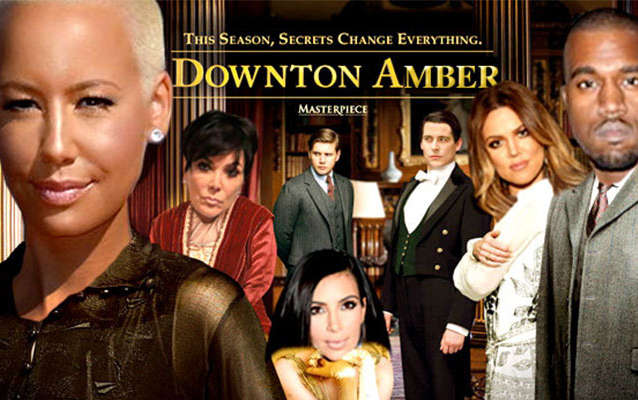 Recently, model Amber Rose went on a online rampage in a series of Tweets and Instagram posts insulting her ex-boyfriend rapper Kanye West, and members of his wife's family, the Kardashians. Who else better to commentate on the drama as it unfolds than Maggie Smith of Downton Abbey? She loves the drama, and this public social media fight between the two ex lovers would have her amused.
These Maggie Smith gifs are the perfect response to the recent online feud between Amber Rose and Kanye West!
zap2it.com

It all started when Amber appeared on the Breakfast Club, a radio show in New York City, and criticized Kim's 17-year old sister, Kylie Jenner.
youtube.com/breakfastclubpowerfm

Before long, Khloe (Kim's younger sis) rushed to Kylie's defense on Twitter. Then, the fun really began.
"I was a stripper since I was 15 years old," Amber Rose told Foxx. Please don't worry about my sister who has a career & her shit (1)

— Khloé (@khloekardashian) February 16, 2015
FIND A
DREAM LOVER
MESSAGE
Text directly with your Dream Lover using your own mobile phone.

TALK
Talk one on one with your Dream Lover using your own mobile phone.

SHARE PICTURES
Receive photos and media from your Dream Lover on your own mobile phone.
Like us on Facebook if you are chasing love in the 21st century
LIKE DREAM LOVER ON FACEBOOK
MORE ON DREAM LOVER