Being Alone Doesn't Mean You're Lonely
PUBLISHED ON February 25, 2015 | STAFF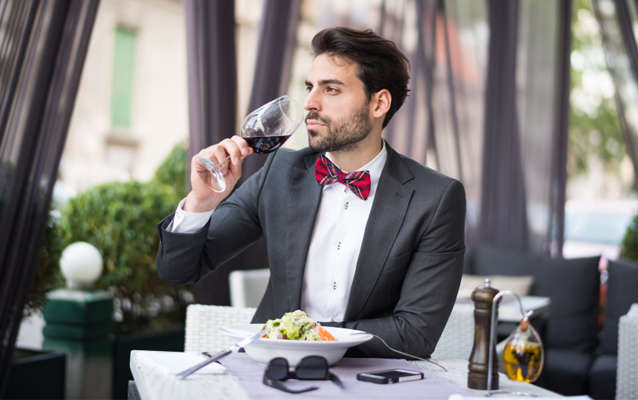 istock.com/PredragVuckovic
Who doesn't enjoy their solidarity? I thoroughly enjoy living alone. The first question people ask me when they come over to my place and discover that I am roommate-less is, "Don't you ever get lonely?" The answer is HELL NO. I feel very connected with others...because of my handy dandy cell phone. But it's more than just having a phone that allows me to appreciate paying more rent for less space.
I love having the freedom to do what I wish in my own home, but please believe that this extends outdoors as well. When I'm out on my own eating lunch, at the grocery store or walking around the farmer's market, it's like I have a sign on my head that says, "Please come regale me with useless conversation". But deep down, that's the complete opposite of how I'm feeling.
dailyedge.com
Now, I'm not saying I'm anti-social by any means...I just don't want to be bothered. Why is this so hard for society to accept that a person who is by their lonesome isn't lonely?
Coincidentally, Huffington Post reports that there are actually health benefits to enjoy being alone such as a creativity boost, improvement in memory, alleviating depression and a boost of self-esteem.
However, here are 5 reasons why I enjoy it:

1). Relieve Anxiety
I can be at peace with myself, and not stress about the worries of the world as I get a chance to rewind and clear my head.
imgur.com

2). Independence
I am a much more responsible person now, than when I had roommates. I depend on myself to go after the things I want, and don't feel the need to rely on others for anything. And when it comes to relationships, I am not overly clingly because I value my personal time.
bycheranne.wordpress.com

3). Save money
On average, it takes me almost 2 months before I have to purchase another tube of toothpaste. I don't have to worry about a mooch, or someone taking advantage of me.
tumblr.com

4). Manage Your Priorities
Being alone lets me think straight and evaluate what really matters to me. It allows to me focus on where to spend my time, and I actually appreciate the time I spend with others more.
ifunny.com

5). Freedom
I get to walk around my place feeling care free. I dont have to share my remote control, or worry about anyone touching or breaking my stuff. Untroubled about changing the toilet roll or putting the seat down.
imgur.com

Right now, I'm just enjoying taking life one day at a time, and being in control of my life. So make sure to take some time for yourself once in awhile and reap the benefits of discovering yourself before you share your life with someone worthy.
tumblr.com

Check out our Spotify DreamLoverMusic playlist, "Me, Myself And I" dedicated to being alone and happy!
FIND A
DREAM LOVER
MESSAGE
Text directly with your Dream Lover using your own mobile phone.

TALK
Talk one on one with your Dream Lover using your own mobile phone.

SHARE PICTURES
Receive photos and media from your Dream Lover on your own mobile phone.
Like us on Facebook if you are chasing love in the 21st century
LIKE DREAM LOVER ON FACEBOOK
MORE ON DREAM LOVER