Belle Knox Beach Dreamin'!
PUBLISHED ON January 30, 2015 | STAFF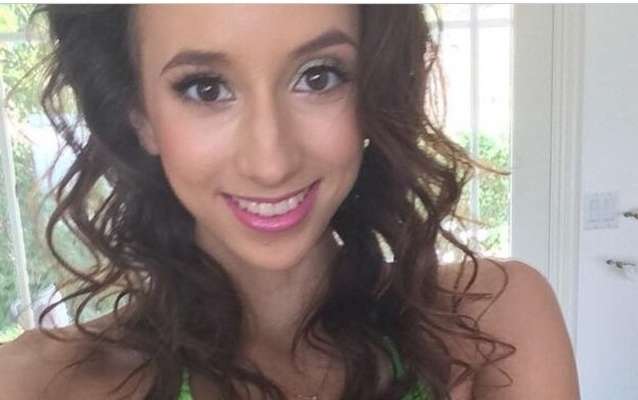 It's January, and snow is falling down -- some would say piling up -- in certain parts of the country. But Dream Lover Belle Knox doesn't let it get her down; rather, while she's in class during these wintry days, she focuses on the good times and beautiful weather she encountered in summers past and hopes to enjoy this year. Belle rang in trips to the pleasantly radiant locales of Cancun, Las Vegas and Miami last summer, all of which are a hotbed of fun, too, so it's no wonder she's itchin' for more Belle Knox beach and pool time!
During her time in the South Florida city last summer, Belle recalls being poolside in the sweltering heat and loving every moment of it. Having traveled there for work, she decided to take a refreshing break to enjoy the tropical weather and and pose for a photo by the water. From the look of her selfie, it appears Belle was attempting to stay under the radar while chillin' at the pool. Was she successful? The striking beauty this Dream Lover exudes tells us probably not!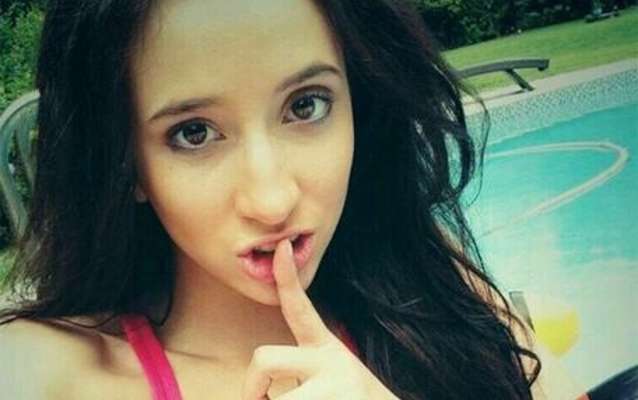 Last summer also saw some Belle Knox beach time thousands of miles in the other direction -- in Mexico. And not only was it Mexico, it was Cancun, so you know it was extra fun in the sun. Enjoying the beautiful blue water and warm sand, Belle had such a good time that she mentioned she may look to traveling south of the border again -- possibly this summer. Do you think she can have as good a time as she may have had in Cancun? Can anybody?


And then there's Vegas, baby! Yes -- as if Miami and Cancun weren't enough, Belle Knox hit up Sin City to soak in some desert sun, too. She was there for an expo, but snuck in some time to party with some gal pals. And no doubt Belle put in some pool time in Las Vegas, too. What else would you want to do in the scorching Nevada summer sun? On second thought, don't answer that!
You can't blame Belle for daydreaming about enjoying warm summers, especially when she's currently trapped indoors, studying and looking out the window to cold, wet weather during these winter doldrums. But, hey: work hard, play hard. Belle's putting in her time now, studying away this semester, which will earn her another relaxing and fulfilling summer break. And for someone who loves to swim, hike and tan at the beach and pool, there's nothing like wishful thinking for the summer to arrive just a little bit faster!
Belle's got the right idea...who wouldn't want to be able to wear flip-flops and a T-shirt in the warm sun after dealing with sub-zero temperatures and shoveling snow for a few months? People every year anticipate the time when they can stuff all their heavy, winter overcoats, gloves and hats in the back of the closet and start sporting lighter and less clothing outdoors on a regular basis. There's nothing like that first summer day of catching some hot ays by the refreshing pool after you've been dreaming about it all winter long. And since tanning by the pool is one of Belle's favorite activities, we're sure she'll be bronzing her skin one of her top priorities as soon as she can get away to a warm-weather climate once it gets closer to summertime. She says she'd love to go back to Mexico, but who knows where she'll end up...just as long as it's sunny! We can imagine how thirsty Belle is for some sunshine on her skin, especially after being cooped up all winter in school. But if she focuses her mind on her studies for just a few more months, we're sure she'll enjoy the summer. Study hard, Belle!
FIND A
DREAM LOVER
MESSAGE
Text directly with your Dream Lover using your own mobile phone.

TALK
Talk one on one with your Dream Lover using your own mobile phone.

SHARE PICTURES
Receive photos and media from your Dream Lover on your own mobile phone.
Like us on Facebook if you are chasing love in the 21st century
LIKE DREAM LOVER ON FACEBOOK
MORE ON DREAM LOVER