Christmas With Chloe!
PUBLISHED ON December 22, 2014 | STAFF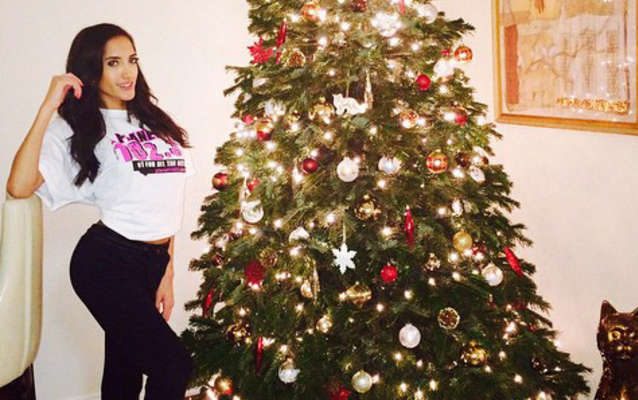 Chloe Amour is completely in the holiday spirit! This Dream Lover has been having a lot of fun this joyous season, whether she's at home, or out on the town!
Check out the awesome Christmas tree that Chloe is standing next to. She has done a fantastic job of decorating it, and is excited for the holidays to come!
When asked what she is expecting to find under her Christmas tree Chloe responded, "Typical girl stuff: handbags & shoes. Handbags like Michael Kors & Gucci to be exact, lol".
Her 2015 goals? "Traveling to Europe, and transforming my body with a new health diet. Depending on how soon I transform my body, I might dabble in fitness competitions!".
And as for what she looks forward to the most in the new year? "I just look forward to staying & keeping a positive attitude towards success & business".
Happy Holidays to you, Chloe!
FIND A
DREAM LOVER
MESSAGE
Text directly with your Dream Lover using your own mobile phone.

TALK
Talk one on one with your Dream Lover using your own mobile phone.

SHARE PICTURES
Receive photos and media from your Dream Lover on your own mobile phone.
Like us on Facebook if you are chasing love in the 21st century
LIKE DREAM LOVER ON FACEBOOK
MORE ON DREAM LOVER