Drink More? Date More!
PUBLISHED ON April 01, 2015 | STAFF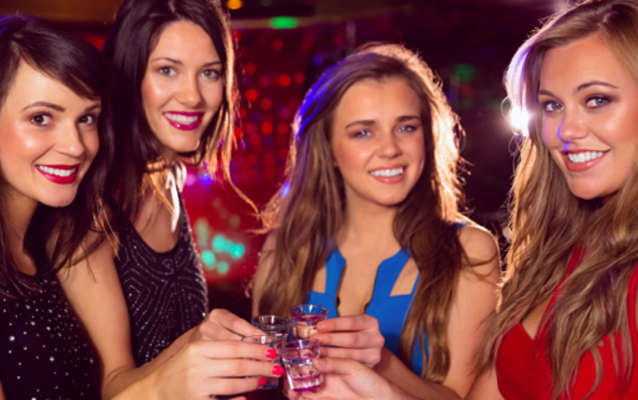 ©istock.com/4774344sean

Do you like to throw a few back? If you do drink (in moderation, of course) then there's some good news for you! You are more likely to live longer than those who abstain from alcohol.
And there's another thing to drink to. An online dating study from AYI.com shows that drinkers get more dates than non-drinkers. There are several factors as to why drinkers have "better health, and live longer lives," says SUNY professor David Hanson.
giphy.com
Since drinking helps people relax, it reduces emotional tension. This in return, allows drinkers to create more opportunity for friendships, and popularity making it easier for them to form new relationships. Here's the breakdown of these factor...Cheers!

More Attractive
gifrific.com Drinkers get more responses online. Women that drink often and socially are contacted more than those who abstain. And for men, social drinkers were the most contacted, closely followed by those who drank "often" and "rarely."
Bottom line...people who claim to drink more frequently are deemed as more attractive to the opposite sex.

More Friends
imgur.com An online study shows, singles over 30, that drink often have 56 more Facebook friends on average and singles under 30 have 80 more Facebook friends on average.
The reason why this was observed is because, "Heavy drinkers are more extroverted and sociable than lighter drinkers," claims Brown professor Kate B. Carey, Ph.D.

Income And Ages
tumblr.com Singles in their early thirties are more likely to claim themselves as "social drinkers". However, over 50% of singles of all ages brackets are identify as being social drinkers.

Research also reveals that social drinking is less common among lower-income brackets. Thus, those who make less money, are more likely to drink less. Much like exercise, drinking is an expensive hobby.

What Do People Like?
tumblr.com Beer is the drink of choice for both males and females, outranking wine.
Top Beer For Men (in this order): Heineken, Bud Light, Budweiser, Dos Equis, and Coors Light.
Top Liquors/Spirits For Men (in this order): Jack Daniels Tennessee Whiskey and Bacardi Rum.
And what hard liquor do women like? VODKA! (My personal fave) The top notable brand was Skol. (I shudder from flashbacks of the good ole college days)

Significant States and Cities
imgur.com This may come as no surprise, but 24% of online daters in Utah abstain from alcohol, making Utah the state with the least amount of single drinkers.
Top States With The Most Frequent Drinkers are (in this order); North Dakota, Hawaii, Alaska and Louisiana.
Top Cities For Most Social Drinkers are (in this order); Miami, San Antonio, Tampa, Austin and Chicago.


So next time you are feeling bad about indulging with a cocktail just remember,it's not all bad. As long as you're being SAFE AND RESPONSIBLE, of course.
CHEERS!
tumblr.com
FIND A
DREAM LOVER
MESSAGE
Text directly with your Dream Lover using your own mobile phone.

TALK
Talk one on one with your Dream Lover using your own mobile phone.

SHARE PICTURES
Receive photos and media from your Dream Lover on your own mobile phone.
Like us on Facebook if you are chasing love in the 21st century
LIKE DREAM LOVER ON FACEBOOK
MORE ON DREAM LOVER