Eating Healthy Is Gratifying
PUBLISHED ON December 19, 2014 | STAFF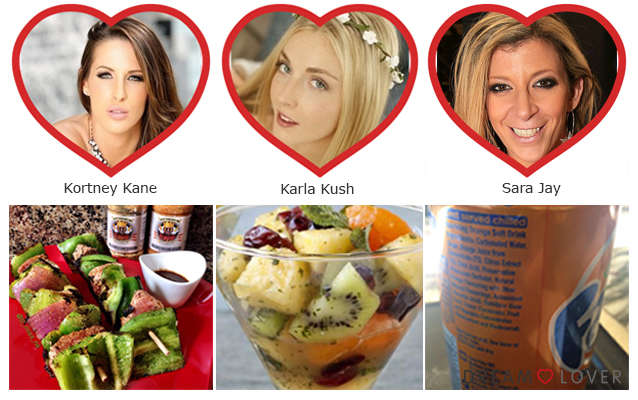 Some people have the talent and others do not, some people become famous for it while others do it just to live. I am talking about food and cooking. There are many people who love to cook for themselves every day and there are other people who prefer to be cooked for and not have to worry about their culinary skills. There are multiple Dream Lovers who are talented with their culinary skills and actively enjoy eating healthy.
One girl who is particularly skilled with her culinary talents is Kortney Kane, she is always trying something new and even posts different recipes on her Instagram account for everyone to try out! If she is not cooking for herself you can guess she is at one of her favorite restaurants. Whether it is in the comfort of her home or out to grab a bite you can be sure she is eating well and enjoying herself no matter where she is.
Sara Jay is another Dream Lover who enjoys eating healthy. You can see an example when she talks about how she wishes there was no High Fructose Corn Syrup in anything. This could be one way she stays healthy. If you are constantly aware of what you are putting into your body you will no doubt be a healthier person.
Karla Kush also enjoys food and eating well, she particularly enjoys fruits. One post which she retweeted was about a dessert fruit salad that looks amazing. Lets hope Karla tries out this dessert fruit salad and lets us know how good it is so we can try it out for ourselves!
If you are cooking for yourself, eating out at a restaurant, or carefully watching what you put in your body we hope you all take after these girls and actively eat healthy.
FIND A
DREAM LOVER
MESSAGE
Text directly with your Dream Lover using your own mobile phone.

TALK
Talk one on one with your Dream Lover using your own mobile phone.

SHARE PICTURES
Receive photos and media from your Dream Lover on your own mobile phone.
Like us on Facebook if you are chasing love in the 21st century
LIKE DREAM LOVER ON FACEBOOK
MORE ON DREAM LOVER