How To Attract More Women With Your Online Dating Profile
PUBLISHED ON March 30, 2015 | STAFF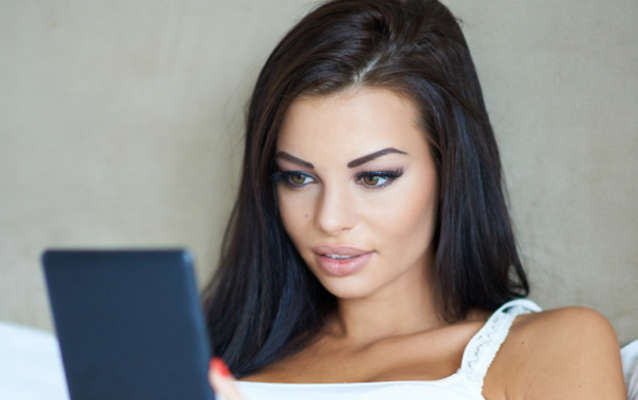 ©istock.com/dashek
What does your dating profile say about you? Better yet, what are women really looking for when they scour your profile? What makes them attracted to you as a potential partner?
We found the 10 top things that ladies are looking for when they are trying to see if there could be a connection. Check out this list so you can build the perfect online profile to attract more women!
10. Leave Your Baggage Offline
tumblr.com
When women are looking for their potential partner, they don't want to see pictures of you and your ex with your old dog. Spare those past experience details until you're emotionally drawn to one another.
9. Insecurities
reactiongifs.com
Women (and everyone else) are attracted to confidence! So don't mention in your profile that "I'm just giving this a shot", or "I have no idea why I'm using this" because it makes you come off as weak and terrified. Own the fact that you are looking for somebody out there and that you're proud of this ongoing search. Keep in mind that online dating is a great confidence booster!
8. No Slang Or Pretentiousness Vocab
tumblr.com
Your vocabulary is one of the first things that a woman will notice. Make sure that you don't include any slang in your profile, or any curse words. It's also important to not come off as too formal or like a pretentious know-it-all. Remember; no one likes a sesquipedalian.
7. Your I.Q.
giphy.com
Women take the time to get all dressed up, and look pretty under the expectations that your conversation will be lively and interesting. So show that you're interested in learning new things, and sharing new experiences with someone. No one wants to date a moron, and at the same token, someone who thinks they know it all/done it all.
6. Are You Close By?
tumblr.com
Proximity is an important part in helping women deciding on who to actually meet up with. Women are more likely to go out with a guy who is geographically more accessible. That's why your city, and zip code are so important in your profile.
5. Do You Mean Well?
imgur.com
Obviously, a woman wants to feel safe. So letting her know in your profile that you are open to meeting up for a cup of coffee, or somewhere else public reassures her that you have good intentions. Don't press a women for her phone number, after barely chatting with her, as it comes off a bit aggressive/eager. Also, it would be best to gain her trust by allowing her to pick the time and place.
4. Can You Make Her Laugh?
giphy.com
This is a HUGE one for women! Have you noticed that a "ladies man", always has a great sense of humor? No one wants to go on a date with a boring person, and women just adore a guy who can make her laugh. So crack a joke, or say something silly on your profile and get her smiling! Just make sure the jokes are in good taste.
3. Financial Stability
ihannanow.com
You don't have to be loaded by any means, but showing that you have a career that is or can be potentially successful will score you big points with the ladies. "73.9% of guys mislead girls when it comes to money, job and their income," according to AskMen.com. Posing with your friend's Lamborghini might look cool to you, but it's an outright lie, because it misrepresents who you truly are.
2. Your Profile Should Reflect What You're Looking For
imgur.com
If you are looking for a casual fling, your profile should highlight your physical appearance and sex appeal. However if you are looking for a long-term relationship, your profile should demonstrate how you are marriage material. But please be honest about what you are looking for.
1. Your Pictures
remotecontrol.mtv.com
Finally, the most important things is your profile picture. This is because it's usually the first thing your potential partner will see. Make sure that the pic is recent, and of course, it's you. No one likes being Catfished.

FIND A
DREAM LOVER
MESSAGE
Text directly with your Dream Lover using your own mobile phone.

TALK
Talk one on one with your Dream Lover using your own mobile phone.

SHARE PICTURES
Receive photos and media from your Dream Lover on your own mobile phone.
Like us on Facebook if you are chasing love in the 21st century
LIKE DREAM LOVER ON FACEBOOK
MORE ON DREAM LOVER