Is This The Equation For Romance?
PUBLISHED ON February 11, 2015 | STAFF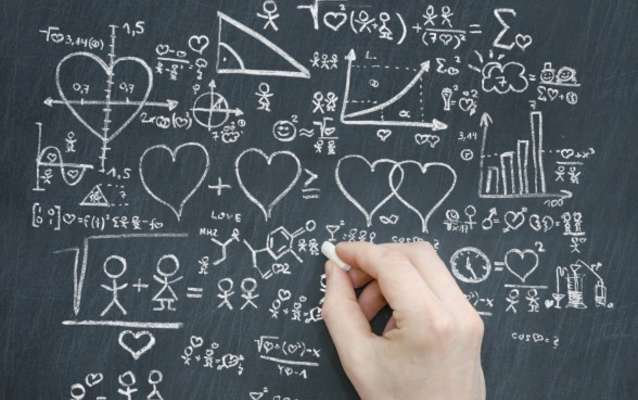 ©istock.com/MartinWimmer Can finding love follow the same suit as solving a mathematic equation? Hannah Fry, the author of The Mathematics of Love, claims that there is a mathematical way to finding love.
Fry is a theorist who examines the connection between mathematics and human interaction. When applying these theorems to your dating, you will have far more success. Mathematics is the study of patterns, so considering human patterns can result in and equation for love.
When it comes to online dating, Fry states, "When choosing a profile picture, you should play up whatever makes you different — including the things that some people might not like." So you don't have to hide what you find unattractive in your pictures because it makes you unique and more approachable.
When face-to-face, another theory fry explains, is that you will have far less success if you wait for a suitor to call. You will have more positive results if you just go for who you want, instead of sitting back waiting for them to approach you.
Check out her book, or watch her speak, and decide for yourself if you think finding love can be broken down into a mathematic equation.
FIND A
DREAM LOVER
MESSAGE
Text directly with your Dream Lover using your own mobile phone.

TALK
Talk one on one with your Dream Lover using your own mobile phone.

SHARE PICTURES
Receive photos and media from your Dream Lover on your own mobile phone.
Like us on Facebook if you are chasing love in the 21st century
LIKE DREAM LOVER ON FACEBOOK
MORE ON DREAM LOVER