Photo Booth!
PUBLISHED ON December 16, 2014 | STAFF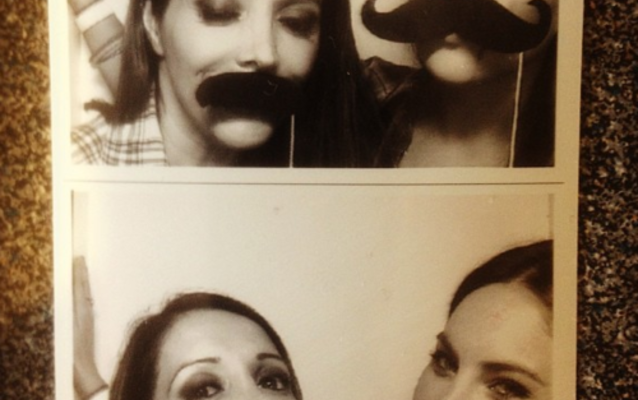 Taking pictures in a photo booth always provides good laughs. Francesca Le and good friend Brittany Blue are caught candid in these photo booth images.
These ladies shared a silly moment which was captured for this keepsake memento. Squeezing into the shot together before the camera started snapping away was no easy feat, but they seemed to manage. Looks like there might even be room for one more!
Lights, camera, action! And then they became mustachioed hipsters, laughing away the day. The sepia-tone filter on the photo gave it that nice, old-timey feeling for some extra-special flavor. It's a moment to remember ... who wouldn't remember these beautiful babes mashed inside of a photo booth together?
We can only imagine the looks they got when they tore open the curtain and laughed their way out...
FIND A
DREAM LOVER
MESSAGE
Text directly with your Dream Lover using your own mobile phone.

TALK
Talk one on one with your Dream Lover using your own mobile phone.

SHARE PICTURES
Receive photos and media from your Dream Lover on your own mobile phone.
Like us on Facebook if you are chasing love in the 21st century
LIKE DREAM LOVER ON FACEBOOK
MORE ON DREAM LOVER