Sports Fanatic Courtney Cummz!
PUBLISHED ON December 16, 2014 | STAFF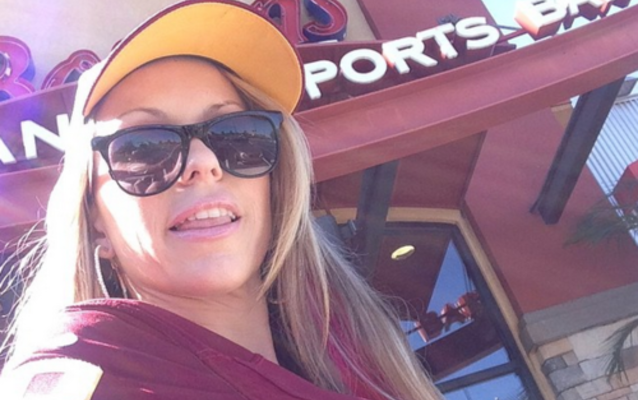 Courtney Cummz is no stranger at the sports bar. Football is a mutual passion that she shares with many. She is a devoted Redskins fan, but she will discuss any team or athlete with the best of them. So, if you have any questions or declarations regarding the gridiron pastime, then Courtney is your gal.
And even though she's a Redskins fan, she's been known to attend some Tampa Bay Buccaneers games, too. Across the coast she roots for the L.A. Dodgers
Not only does Courtney attend football and baseball games from time to time, she's even been a weekly guest on the Tony Kornheiser Show on ESPN. Listen in, and she may just teach you a thing or two about a thing or two regarding football, and other sports.
FIND A
DREAM LOVER
MESSAGE
Text directly with your Dream Lover using your own mobile phone.

TALK
Talk one on one with your Dream Lover using your own mobile phone.

SHARE PICTURES
Receive photos and media from your Dream Lover on your own mobile phone.
Like us on Facebook if you are chasing love in the 21st century
LIKE DREAM LOVER ON FACEBOOK
MORE ON DREAM LOVER