The Beauty Of Nature
PUBLISHED ON January 22, 2015 | STAFF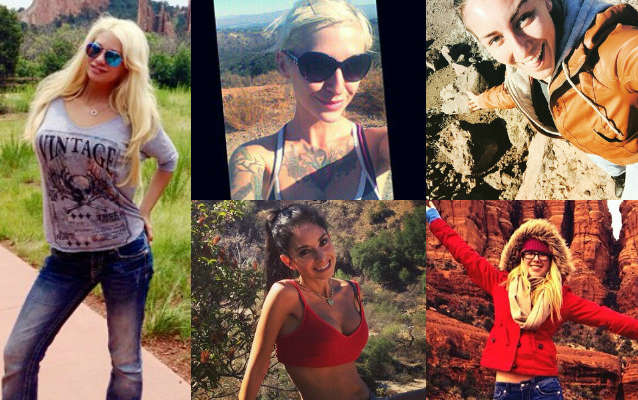 Jazy Berlin shows her appreciation for these huge rocks in this picture that she poses for! She was in Colorado, getting her hike on!
Trinity St. Clair gets some cool air after a day of trekking. She genuinely looks like she was excited to spend her day on the mountain!
Samantha Rone shows off her love for nature in this picture of her in Arizona. What a beautiful picture of the Red Rocks! She looks so free and happy!

Rilynn Rae almost slipped to take a picture of her up on this mountain. She has a huge smile in this selfie, showing how proud she is to have gotten up so high! She's a total daredevil, and we love her for it!
Kleio Valentine is one with the nature in this pic of her morning run! She even snapped some pics of the scenic view for us to enjoy!
These Dream Lovers aren't afraid to put themselves out there...LITERALLY! They truly adore the beautiful world we live in. And it's great to see how they lead active, exciting lifestyles!
FIND A
DREAM LOVER
MESSAGE
Text directly with your Dream Lover using your own mobile phone.

TALK
Talk one on one with your Dream Lover using your own mobile phone.

SHARE PICTURES
Receive photos and media from your Dream Lover on your own mobile phone.
Like us on Facebook if you are chasing love in the 21st century
LIKE DREAM LOVER ON FACEBOOK
MORE ON DREAM LOVER