Weekend Fun
PUBLISHED ON January 26, 2015 | STAFF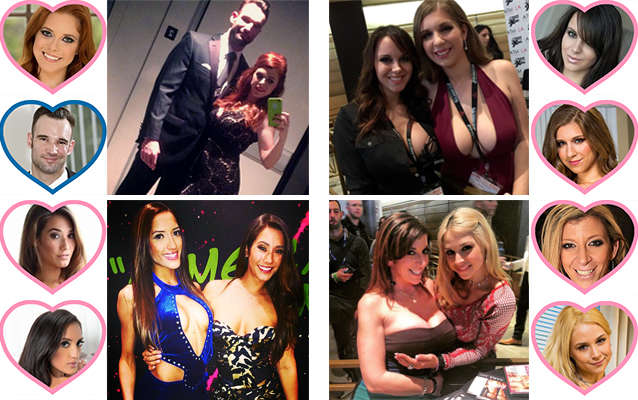 This past weekend was a busy social weekend for Dream Lovers. A few Dream Lovers had the opportunity to spend time together, and learn more about each other. Each Dream lover seemed to have enjoyed the opportunity, and some of their interactions were posted to their Twitter and Instagram accounts.

Penny Pax decided to post this mirror selfie of her and Alex Legend on her Instagram account. They both look magnificent dressed up, and they definitely look ready to begin their night. Let's hope their night lived up to their great outfits and they had an awesome night.

Bryci was over the top excited when she had the opportunity to meet fellow dream lover Alex Chance. She relished this opportunity and took a picture with her. She also decided to post the picture on Instagram to show how ecstatic she was. From the looks of it Alex seemed to have enjoyed the experience as much as Bryci.

Over the weekend, two Dream Lovers who share the same name, but with a different spelling, had the opportunity to hang out together. Sara Jay & Sarah Vandella were taking pictures together and seemed to be thoroughly enjoying each others company.

Eva Lovia and Chloe Amour were inseparable for part of their weekend. They were photographed multiple times together in a variety of locations. In every photo they look like they are having a great time enjoying each others company. Let's hope they have plans in the near future to create more unforgettable memories.

FIND A
DREAM LOVER
MESSAGE
Text directly with your Dream Lover using your own mobile phone.

TALK
Talk one on one with your Dream Lover using your own mobile phone.

SHARE PICTURES
Receive photos and media from your Dream Lover on your own mobile phone.
Like us on Facebook if you are chasing love in the 21st century
LIKE DREAM LOVER ON FACEBOOK
MORE ON DREAM LOVER