What Do People Lie About The Most On Their Online Dating Profiles?
PUBLISHED ON March 12, 2015 | STAFF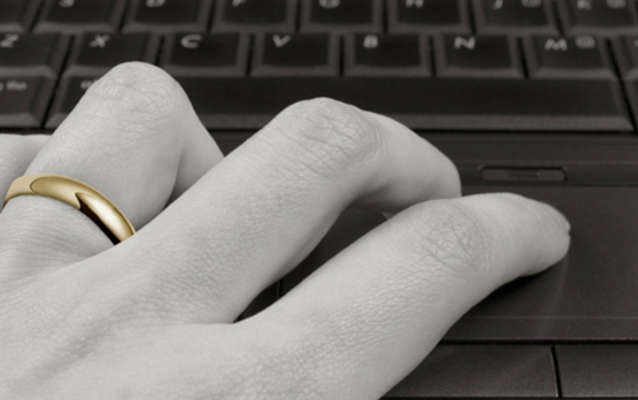 ©istock.com/spinka
Don't believe everything you read or hear. We hear that expression time and time again, but when a person is telling you about themselves through their online dating profile, you want to believe that they are being honest. Well, don't.
imgur.com
81% of online daters lie in their profiles to impress potential dates. The plus side to dealing with all of these dishonest profiles? Online dating saves people $6,400! So, at least there's that.
It's human nature to lie, so there's no need to be paranoid. However, in the same token, take everything you read/hear with a grain of salt. You should also take these common lies into account when you are seeking a relationship online.
Note to reader: If you find that you are guilty of being dishonest yourself, update a new profile that reflects the REAL you.
1. That Picture Is Me...10 Years Ago
giphy.comHave you ever met up with a person for a date, only to be let down that they looked nothing like their pictures? It happens every day. Posting outdated pictures that shows a person at a time where they were younger, and weighted less is one of the top lies told. People often lie about their age too, so they think posting up younger pictures will work. But it's pointless to lie about how you look because eventually a person will want to meet you face to face, and it will be the first thing that they notice. So post recent pics that actually look like your present self.
2. I Have The Perfect Measurements
tumblr.com
Whether they are lying about their height or weight, people often lie about their body. It goes hand in hand with posting deceptive pictures. Guys often lie about their height, while women about their figure. It's just like on a driver's license! Calling yourself "athletic", if you are 50 pounds plus overweight is a lie. Just be honest with yourself about who you are and own it.
3. I Have A Ton Of Amazing Hobbies And No Bad Habits
tumblr.com
People tend to exaggerate about what they like to do in their spare time. Saying that you love to do yoga is fine, but a stretch when you haven't been to a single class all year. Also, calling yourself a social drinker, when you shut down the bar two or three times a week? LIE. And claiming that you don't smoke, when you buy a pack once a week? Shame on those people.
4. Look How Rich And Stable I Am
tumblr.com
People have been known to be dishonest about what they actually do career-wise. Men tend to be the biggest culprit for stretching out their financial situation. They may be unemployed, but still pretend that they are stable and have a profitable career. Usually, if a person is constantly bragging about their income, it's a huge red flag that they are broke.
5. I'm Looking To Settle Down And Tell You What You Want To Hear
tumblr.com
Men are usually the most guilty for this. It makes sense, because they are looking for a woman of quality. Also they don't want to be filtered out from meeting new people. Men or women alike, these deceitful people are called "relationship teases." Being truthful about what you really looking for by dating online, is not only fair to the person but it will help them from wasting their time.
6. I'm Single. Kinda. Sorta. Not Really.
imgur.com
This is probably the worst way to hurt someone. Men and women alike pretend to be single, when in fact they are not. If you are living with someone you used to date and sleep with it, you shouldn't be online dating. If you are married with kids at home, you shouldn't be online dating. If you have a boyfriend or girlfriend already? Obviously, you shouldn't be online dating.
FIND A
DREAM LOVER
MESSAGE
Text directly with your Dream Lover using your own mobile phone.

TALK
Talk one on one with your Dream Lover using your own mobile phone.

SHARE PICTURES
Receive photos and media from your Dream Lover on your own mobile phone.
Like us on Facebook if you are chasing love in the 21st century
LIKE DREAM LOVER ON FACEBOOK
MORE ON DREAM LOVER